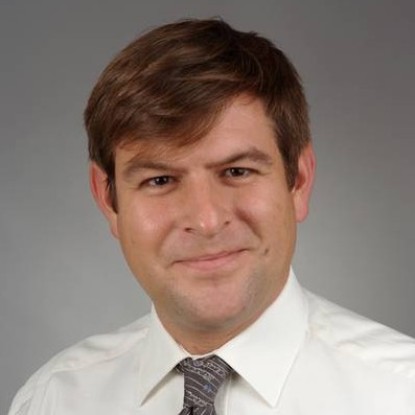 Working area(s)
Research Assistant at the Department of German Studies - Digital Linguistics (Prof. Dr. Marcus Müller)
Contact
michael.bender@tu-...
work +49 6151 16-57391
fax +49 6151 16-57411
Work S3|13 131
Institute of Linguistics and Literary Studies
Residenzschloss 1
64283 Darmstadt
Office hours
Thuesdays, 4 pm to 6 pm (only by arrangement via e-mail)
Newest publications
Kommentieren und Annotieren als Rekontextualisieren. (angenommen, im Druck/Erscheinen) In: Meier-Vieracker, Simon; Viehhauser, Gabriel: Rekontextualisierung als Forschungsparadigma des Digitalen.
zus. mit Nina Janich: Empathie in der Wissenschaftskommunikation – eine Forschungsskizze. (angenommen, im Druck/Erscheinen) In: Jacob, Katharina; Konerding, Klaus-Peter; Liebert, Wolf-Andreas: Sprache und Empathie. Linguistische und interdisziplinäre Zugänge.
Geisteswissenschaftliche Praktiken und Forschungsprozesse im digitalen Wandel. In: Rebane, Gala (Hg.) (2018): Identität und kulturelle Praktiken im digitalen Zeitalter. Würzburg: Königshausen & Neumann. S. 75-92
zus. mit Thomas Kollatz und Andrea Rapp (2018): Objekte im digitalen Diskurs – epistemologische Zugänge zu Objekten durch Digitalisierung und diskursive Einbindung in virtuelle Forschungsumgebungen und -infrastrukturen. In: Hilgert, Markus; Hofmann, Kerstin P.; Simon, Henrike (Hrsg.): Objektepistemologien. Zur Vermessung eines transdisziplinären Forschungsraums. Berlin Studies of the Ancient World 59. Berlin: Edition Topoi. S. 107-132. (URL: ) edition-topoi.org/articles/details/1444
zus. mit Lisa Scharrer und Andrea Rapp (2018): Digital Humanities in Lehrsituationen. Rahmenbedingungen – Chancen – Grenzen. In: eLeed 12 (URL: ) https://eleed.campussource.de/archive/se2018/4666
Rezension zu: Zinn, Jens; McDonald, Daniel (2017): Risk in the New York Times (1987-2014) A corpus based exploration of sociological theories. Cham: Springer International Publishing – Palgrave Macmillan. In: Journal for Discourse Studies (JfDS) 2/2018.